Handbook of Research on Wireless Security by Yan Zhang, Miao Ma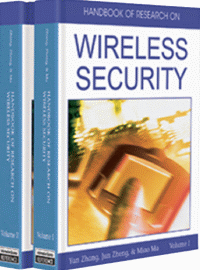 Security is one of the most significant components in wireless systems to ensure the integrity of communications among terminals, networks, and services. As the field of wireless communications expands and inundates personal and professional lives worldwide, up-to-date wireless security research and knowledge becomes increasingly more vital to society.

The Handbook of Research on Wireless Security combines research from esteemed experts on security issues in various wireless communications, recent advances in wireless security, the wireless security model, and future directions in wireless security. As an innovative and current reference source for students, educators, faculty members, researchers, engineers in the field of wireless security, this handbook will make an invaluable addition to any library collection.